Our bird and nature photography tours are designed to  capture jaw-dropping photos of birds, wildlife and landscapes in Australia's outback, including Darwin, Kakadu (Northern Territory) and the Kimberley (Western Australia).
Photography itineraries are carefully created for novice to advanced bird photographers, as well as wildlife and landscape subject interests and film-makers.
All itineraries can be privately booked or tailored to your custom photographic and filming requirements. Small group photography tours are limited to a maximum of 3-6 guests. Enquire for larger private groups.
Photography tours include private boat cruises and use of portable photographic hides to capture nature's best shots.
We can assist with your commercial photography permits and documentary projects.
Keep an eye out for our exciting photography workshops and documentary projects on our news and social pages.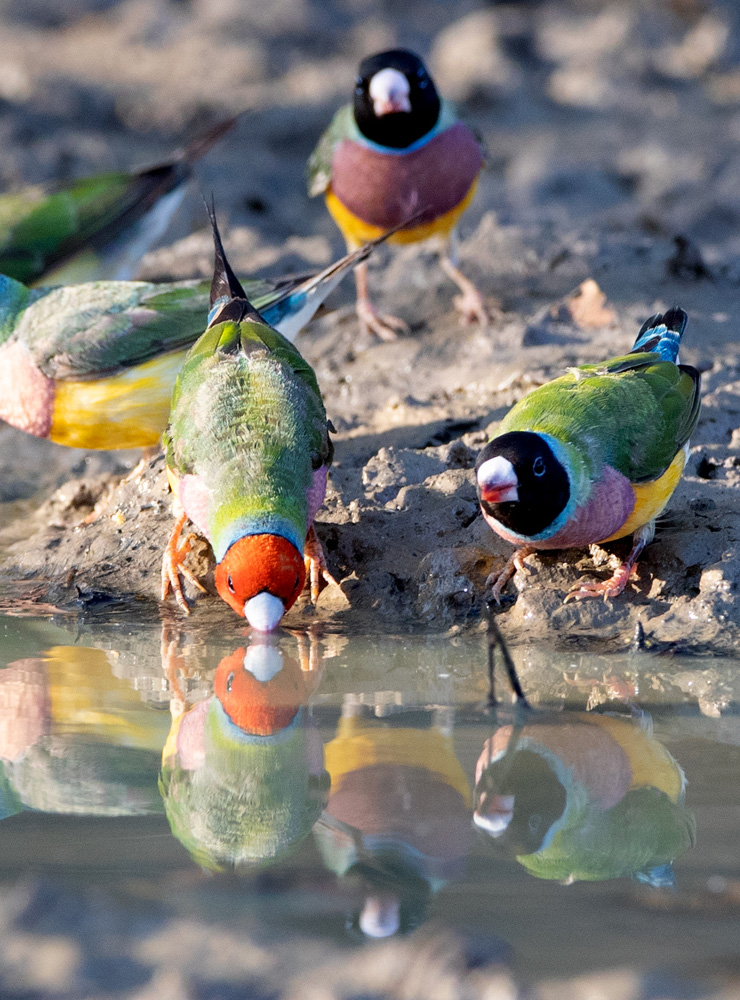 7 Day Top End Finch Frenzy Tour
Join NT Bird Specialists on a Grass 'Finch Frenzy' of the best birding sites for Gouldian Finch, Star Finch, Pictorella Mannikin and up to 200 bird species spanning the Top End, Northern Territory. Start & finish in Darwin.
Find out more