Our specialised Sri Lankan Birdwatching and Wildlife Tours showcase nature at it's best. Sri Lanka has a strong claim to be amongst the best wildlife destinations in the world and offers the best big game safaris outside of Africa. Wildlife tourism is a major & respected industry in Sri Lanka making it an extremely enjoyable destination to travel around.
"15 Day Sri Lankan Birding & Wildlife Tour" 27 March-10 April 2024. Join waitlist or register for 2025!
NT Bird Specialists' Sri Lankan group tours run in the peak wildlife viewing months (January-April, southern, central & western dry season).
Our previous successful tours produced fantastic Reviews from our guests, having successfully sighted all 34 endemic birds in Sri Lanka, as well as our Sri Lankan Top 5: Sri Lankan Leopard; Blue Whale; Asian Elephant; Serendib Scops Owl; & Sloth Bear, along with around 250/440 bird species.
NT Bird Specialists' FULL BOARD itineraries include an NT Bird Specialist Tour Leader/Bird Guide, National Sri Lankan Bird Guide & driver team, all meals, accommodation & safaris, support many local guides, rangers, communities & encourage the practise of sustainable & ethical wildlife tourism all the way.
We offer 15 day island-wide circuits, 10 day south-central circuits and cultural, historical & marine tour extensions. Private tours are available year-round.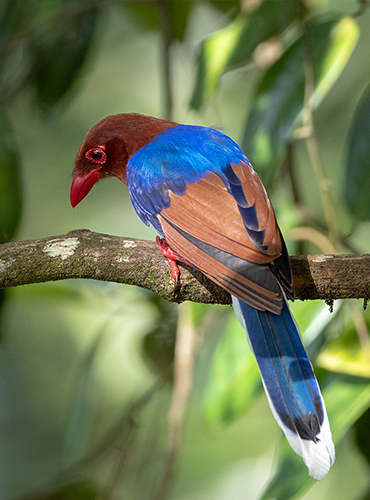 15 Day Sri Lankan Birdwatching & Wildlife Tour
Join NT Bird Specialists on a 15 day Wildlife Adventure through the biodiverse and culturally rich lands of Sri Lanka in March 2024 and 2025. 'Immerse yourself in World Heritage wilderness and ancient cultural sites while searching for unique and endemic birds and wildlife off the beaten track. Sri Lanka – the Wonder of Asia, the Pearl of the Indian Ocean.'
Find out more
Key experiences include:
Sri Lanka's Big Five: Sri Lankan Leopard, Blue Whale, Asian Elephant, Sloth Bear, Serendip Scops Owl
Birdwatching, reptiles and mammal watching
Epic wildlife photography opportunities
Jeep Safaris: Yala, Bundala and Willpattu National National Parks
Village plantations and community projects
Ancient Sri Lankan  archaeological sites and rock art
Add-ons & Extensions:
Pre & post tour accommodation
4 Day Cultural Triangle Tour
3 Day Blue Whales & Galle Forte Tour
1 Day Colombo City Highlights Tour
Enquire for Maldives and Indian Tigers