Join NT Bird Specialists' award-winning team on exceptional birdwatching, wildlife & photographic safaris exploring the tropics & outback Australia. Seek endemic, rare & migratory species in biodiversity hotspots of the Northern Territory, the Kimberley (Western Australia) & beyond… Immerse yourself in ancient wilderness while searching for some of the region's 400+ bird species & world-class nature experiences.
Spread your wings.
About Us.
Join NT Bird Specialists' award-winning team on exceptional birdwatching and photography tours exploring the tropics and outback Australia. We seek endemic, rare and migratory species in biodiversity hotspots, including the Northern Territory, the Eastern Kimberley in Western Australia and Cairns, Queensland. Contact us for tour details and international itineraries.
"We look forward to welcoming you as our guest to the Northern Territory and to share our passion that our fine selection of feathered friends brings"

Luke Paterson
Tour Guide and Business Owner
Photo Credit: Navin Chandra
Tour Maps

13 Day Birding and Wildlife in Tropical Australia Tour – CAIRNS (QLD) and TOP END (NT)

Tour Maps

10 Day Ultimate Top End Birding Adventure Tour

Tour Maps

9 Day Top End Birding Frenzy Tour

Tour Maps

9 Day Tropical Outback – Top End Bird Photography Tour

Tour Maps

5 Day Top End Birds & Wildlife Photography Tour

Tour Maps

5 Day Top End Birding and Wildlife Tour

Tour Maps

4 Day Kakadu Birdwatching Tour 'Djagarna Jaunt'

Tour Maps

3 Day Kakadu Wildlife Tour 'Ragul Run'

Tour Maps

2 Day Pine Creek Birdwatching Tour 'Parrot and Finch Paradise'

Tour Maps

1 Day Kakadu Birdwatching Tours

Tour Maps

1 Day Darwin Birdwatching Tour 'Sticky Beak'

Tour Maps

1 Day Wild Kakadu Wildlife & Rock Art Tour
View all tours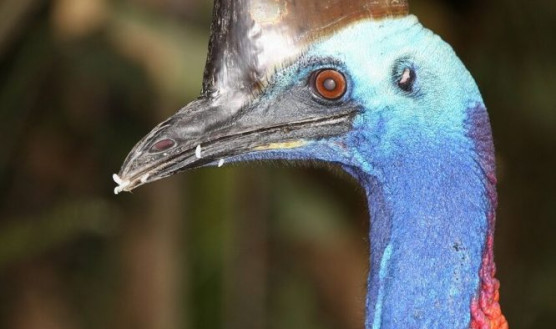 13 Day Wildlife Tour – New to 2018!
Photo Credit: Bob Lewis
Featured Tour News
Why not explore two of Australia's most biodiverse regions in one swoop. Spend a week in tropical north Queensland and the Top End's tropical outback on our 13 day tour this September. Be guided by Inala Nature Tours (QLD) and NT Bird Specialists' professional guides to discover a host of birds and wildlife, some found nowhere else.
"It is the wealth of biodiverse tropical habitats found in close proximity within North Queensland and the Northern Territory's 'Top End', that allow these regions to support one of the richest assemblages of birds and wildlife in Australia. Come and explore these 'must-do' destinations in-depth, with two of Northern Australia's leading birding and wildlife guiding tour operators, over 13 amazing days in September 2018."
Species highlights include:
Birds:
Southern Cassowary, Golden Bowerbird, Noisy Pitta, Chowchilla, Double-eyed Fig Parrot, Spotted Cat Bird, Victoria's Riflebird, Lesser Sooty Owl, Papuan Frogmouth, Rainbow Pitta, Great Bowerbird, Gouldian Finch, Hooded Parrot, Banded Fruit-Dove, Rufous Owl, Tawny Frogmouth.
Mammals:
Lumholtz's Tree Kangaroo,  Platypus, Spectacled Flying Fox, Striped, Lemuroid and Coppery-tailed Possums, Long-nosed Bandicoot, Mareeba Rock Wallaby, Wilkin's Rock Wallaby, Black Wallaroo, Antilopine Wallaroo, Rock Ringtail Possums, Northern Brown Bandicoot, Black and Little Red Flying Foxes.
Reptiles:
Amethystine Python, Common Tree-snake, Boyd's Forest Dragon, Estuarine Crocodile, Freshwater Crocodile, Merton's Water Monitor, Frill-necked Lizard.
Safari includes:
1 Daintree River Cruise, 1 Sunrise Yellow Water Cruise, 1 Private Mary River Cruise, 2 privately guided rock art sites.
Check out our tours: