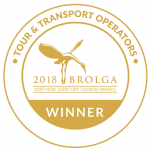 NT Bird Specialists' create award-winning birding, wildlife & photography tours exploring the tropics & outback Australia. Join Luke Paterson, one of Australia's best bird guides, on world-class birdwatching and ecotourism experiences. Seek endemic, rare & migratory birds in biodiversity hotspots of the Northern Territory, Western Australia's Kimberley region and beyond. You'll be professionally guided and immersed in ancient wilderness while searching for some of the region's 400+ bird species and iconic wildlife and cultural experiences unique to northern Australia and Sri Lanka.
Contact us today Spread your wings.
About Us.
Join NT Bird Specialists' award-winning team on exceptional birdwatching and photography tours exploring the tropics and outback Australia. We seek endemic, rare and migratory species in biodiversity hotspots, including the Northern Territory, the Eastern Kimberley in Western Australia and Cairns, Queensland. Contact us for tour details and international itineraries.
"We look forward to welcoming you as our guest to the Northern Territory and to share our passion that our fine selection of feathered friends brings"

Luke Paterson
Tour Guide and Business Owner
Photo Credit: Navin Chandra
Tour Maps

10 Day Ultimate Top End Birding Adventure Tour

Tour Maps

16 Day Sri Lankan Birdwatching and Wildlife Tour 2020

Tour Maps

7 Day Top End Finch Frenzy Tour

Tour Maps

9 Day Tropical Outback Top End Bird Photography Tour

Tour Maps

5 Day Top End Bird & Wildlife Photography Tour

Tour Maps

5 Day Top End Birding and Wildlife Tour

Tour Maps

4 Day Kakadu Birdwatching Tour 'Djagarna Jaunt'

Tour Maps

Kakadu Photography Expedition with Canon Collective

Tour Maps

3 Day Kakadu Wildlife Tour 'Ragul Run'

Tour Maps

2 Day Pine Creek Birdwatching Tour 'Parrot and Finch Paradise'

Tour Maps

1 Day Kakadu Birdwatching Tours

Tour Maps

1 Day Darwin Birdwatching Tour 'Sticky Beak'

Tour Maps

1 Day Wild Kakadu Wildlife & Rock Art Tour

Tour Maps

Kakadu Bird Week Tours 2019
View all tours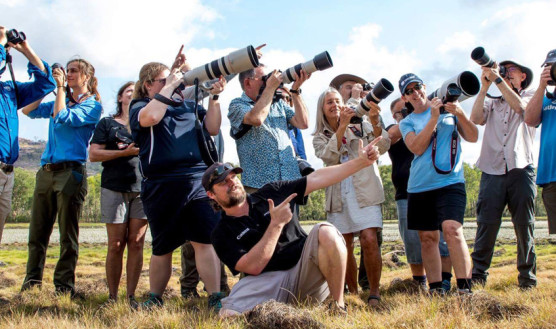 Exciting half day photography workshops
Featured Tour News

Canon Collective are teaming up with NT Bird Specialists once again as the Canon Ambassadors hit the road for their third Regional Photography Festival of 2019, this time in the Northern Territory!
There will be a jam packed schedule of brand new Canon photography workshop events from Friday 30 August – Sunday 1st September, exploring the natural wonders and opportunities for wildlife and bird photography in Darwin.
Expert naturalist and bird guide Luke Paterson from NT Bird Specialists in Darwin will guide brand new and exclusive photography workshops with Canon Collective Ambassadors throughout the festival. We are also partnering with local Darwin businesses to bring you epic wildlife photography opportunities.
Your photographic dreams will come true when using a complete range of Canons professional EOS cameras and L series telephoto lenses including the EF 100-400mm, EF 200-400mm, 300mm f2.8, 400mm f2.8, 400mm f4DO II, EF 500mm and EF 600mm lenses. Each guest will get to rotate through the lens kits throughout the workshops tuitions.
Come along to an event where three Collective Ambassadors from across the country (including Jay Collier and Jenn Cooper) will be on hand to teach you about photography. Whether you've never picked up a camera before or a you're an old hand, there is something to suit everyone.
Canon Collective Photography workshop events with Luke Paterson and NT Bird Specialists include:
Sign up to our E-Newsletter below for more workshops to come…they will sell out fast